I enjoy Tokyo's amusing subway signs...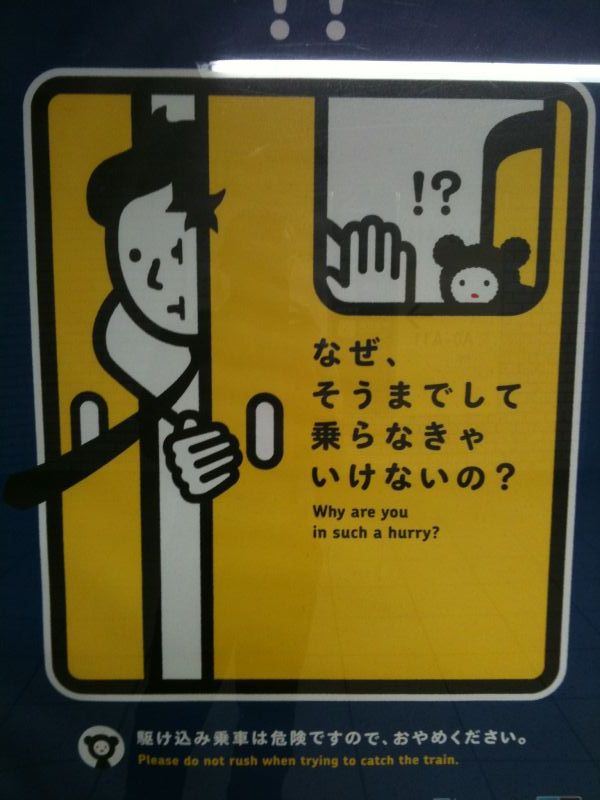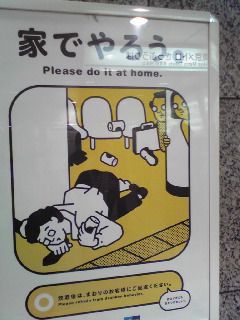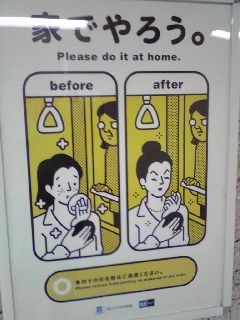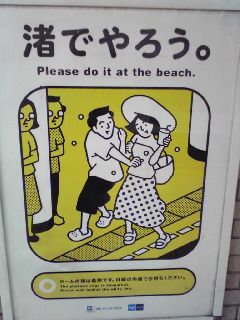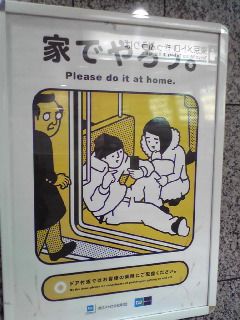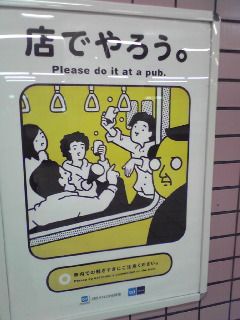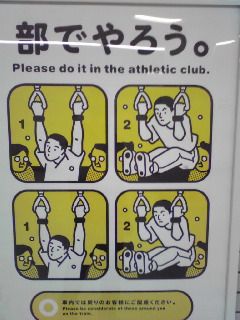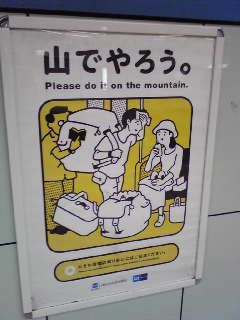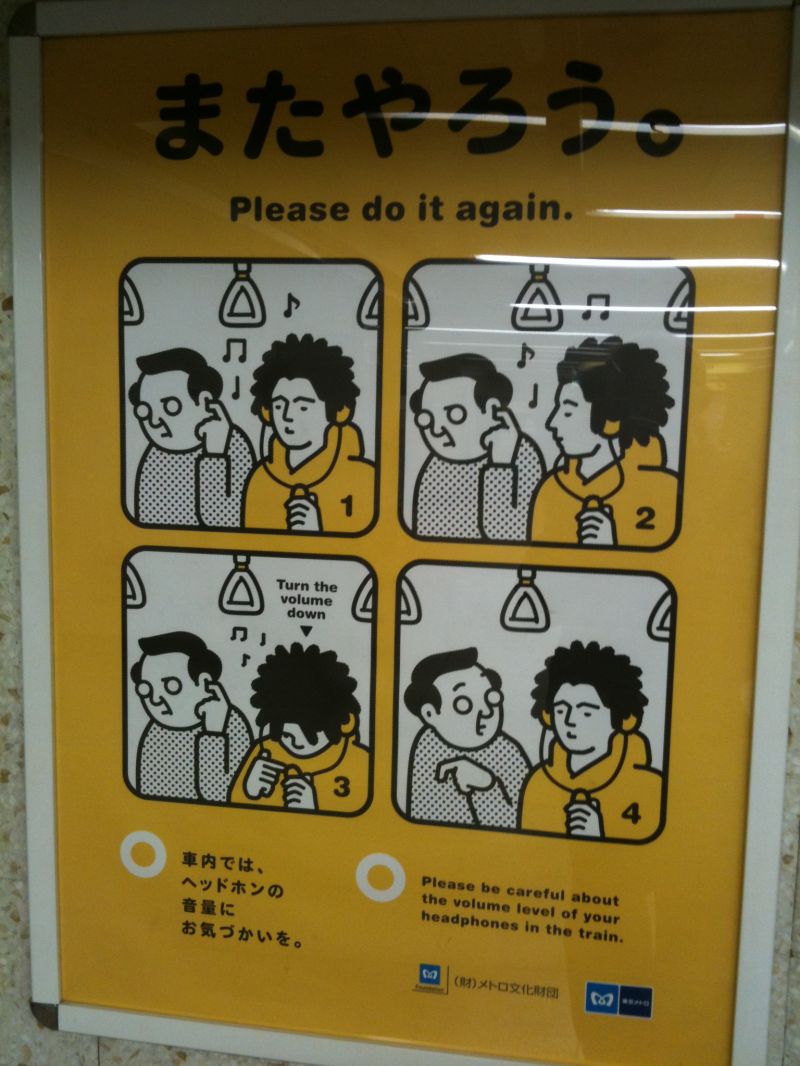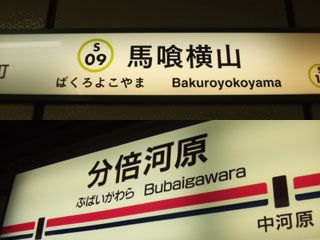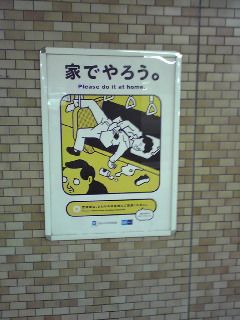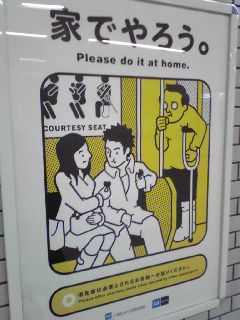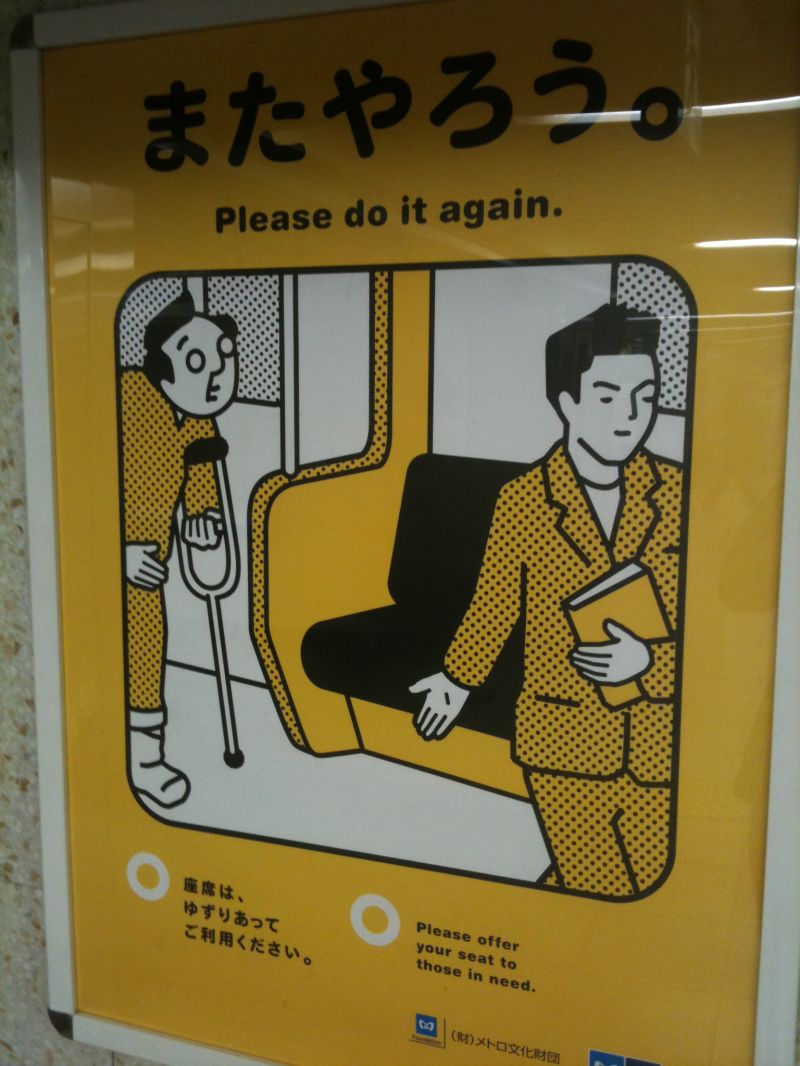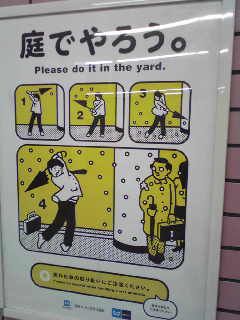 Related Articles
Many people ask me what makes Japanese girls so damn hot--a common topic among male expats and foreign tourists.  Here is my attempt at a scientific explanati...
Just as living with LA traffic day after day made me hate cars, living with central Tokyo's population density makes me hate people. Tokyo is so crowded...
You live in Japan, and your computer is acting up.  Perhaps you prefer communicating about the problem in English.  Perhaps you manage or work in a branch offic...
Wait...is that his hand down- what?!? Oh, shit. This is real life. Being half asleep coming back from an exhausting job in Shibuya and on my way to a photoshoot...