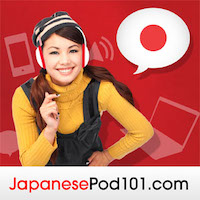 Details
I'm a major slacker when it comes to studying Japanese, so my New Year's resolution was to seriously up my game when it came to my language studies.  I waded through a lengthy internal debate--should I go with an online language learning service or traditional classroom study?  Online is generally considered more cost-effective, but classroom can boost motivation with its consistent face-to-face human interaction (aka social pressure, aka a kick in the rear-end).  My fear with the online thing was like that of a gym membership.  Would I sign up and never go?  That would be a damn shame...

A long-time free member of JapanesePod101.com, I decided to pull the trigger and try their premium plus subscription.  Why did I go with this?  Because it seemed to offer a bit of the best of both worlds--their entire online learning library along with access to a real Japanese teacher.  My hope was that the human teacher would give me a solid kick in the pants once in a while to keep me on a righteous academic path.

In true "Mondaiji" style, I summarize the good and not-so-good of my experience below.